Sign me up to afrikana emails for access to exclusive events and extra hot competitions
Afrikana are members of the
British Franchise Association!
Who are BFA? Set up over 40 years ago, the British Franchise Association (bfa) is the original and largest not-for-profit trade association for franchising in the UK. We are proud to be the only association to work in partnership with the European Franchise Federation (EFF) and World Franchise Council (WFC), influencing standards and legislation across Europe. 
The British Franchise Association has been looking back at its achievements over the years, as well as looking towards the future and bigger things. Part of this process was the BFA re-evaluating what it stood for and what it meant to its membership, the wider franchise community, the general public and other audiences like the media, government and the business community.
Be part of this
exciting new journey
We are an African inspired restaurant bringing hints of beautiful African flavours to the commercial high street. But we don't stop there, we implement this in to the music, interior, ambience and art to ensure we give customers the full experience.
From a small village in the Midlands to the rest of the UK and internationally, we are expanding rapidly! Be a part of the journey with us as we grow, let's grow together.
One journey, three concepts
We believe we have introduced a "home-cooked" essence of African food to the main high street by incorporating authentic flavours in to dishes most loved by everyone. But we don't stop there, we like to express the beautiful culture through art, music, interior and the overall ambience to ensure we provide customers with the full Afrikana experience.
Brand Standards
Our aim is to provide a market-leading service which exceeds the expectations of our clients…  in every aspect of the project we touch, from it's inception to it's completion.
Chief Experts
The vision began when he set out searching for authentic home-cooked, African infused food. He soon realised that in a small but lively village, Afrikana would be perfect. Merging this concept proved to be a big success and we grew rapidly!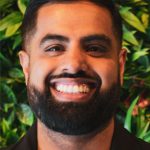 Omair Ali
CEO & Founder
Omair gained his vast experience in the hospitality sector working across multiple restaurants groups in the UK and UAE. Omair has worked across various brands in the F&B sector such as Frankie and Benny's, Chiquito's and more. Furthermore, part of Management for Jumeriah Group in many Jumeirah Hotels & Resorts. After four years, Omair decided to move back to the UK and start a venture of his own, thus Afrikana was born!
Paul
Franchise Director
Paul has been involved within the sector since 1991, working alongside famous brands such as KFC, Haagen Dazs and Ben & Jerry's. He has a strong history of setting up franchises on both a national and international basis and has also owned and operated his own franchises.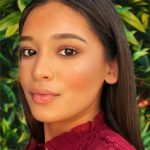 Syeda
Brand & Marketing Director
Syeda joined Afrikana in 2019 and since then has grown and developed the brand with her fabulous marketing team! She has a love for constantly growing, creating and developing the brand in every aspect. She has a background in working with top brands conducting traditional, visual and social media marketing.
Matthew
Operations & Finance Director
Matthew has a proven track record in managing operations for large corporations within the UK. He has been involved with the business from inception and is now responsible for the commercial operations and finance of the company.
Interested?
Register your Interest
Contact us today to discuss all the options available without obligation. Alternatively, email Paul for further information.